Lateral perspectives of the 3D vocal tract and tongue for the bunched /r/ [(a), (b)] and tip-up /r/ [(c), (d)] by subject PK. BC refers to the oral constriction while PC refers to the pharyngeal constriction.
Tip-up /r/ was produced in an attempt by the subject to produce a retroflex /r/.
---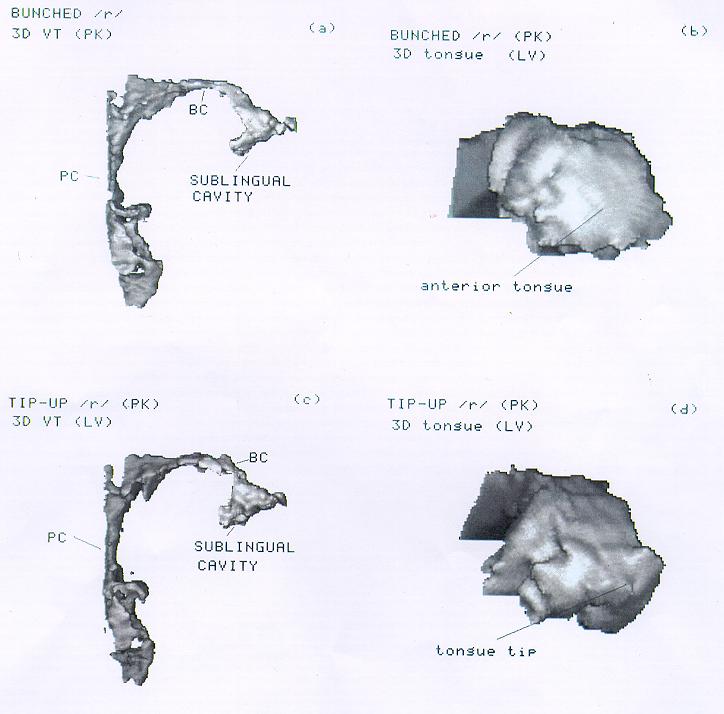 ---
Back to SPAPL Home Page.