S51 Parts List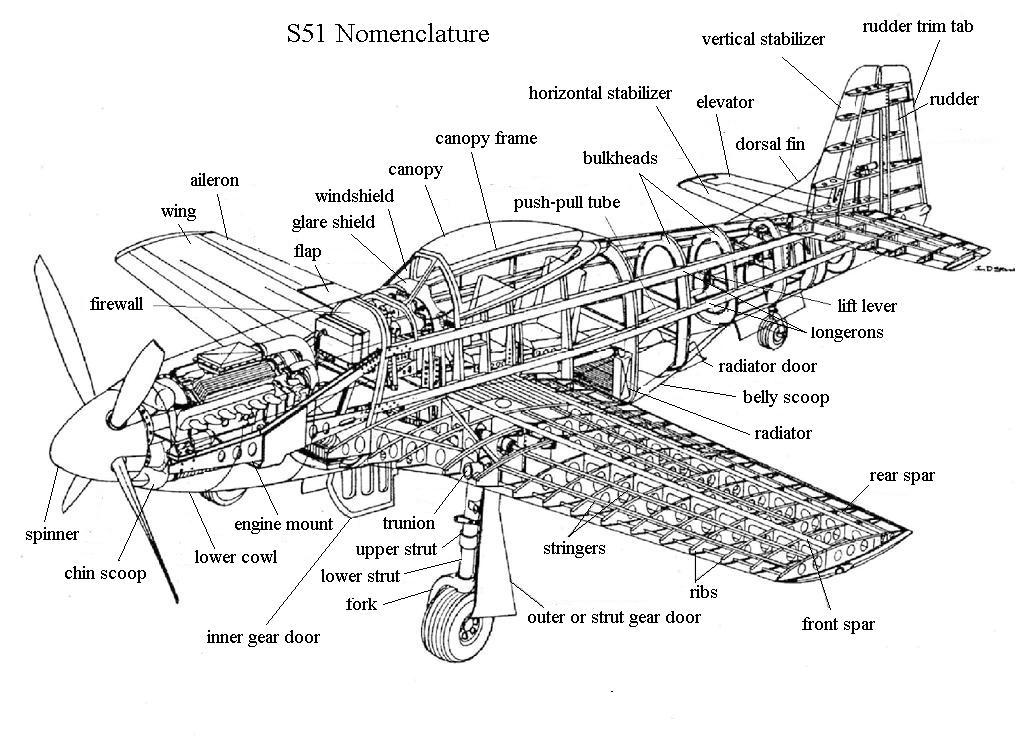 I ocassionally get requests to join the mailing list from individuals looking for or considering acquiring an S51 project. Although I understand this would be helpful, I am unable to grant these requests because it would violate the groundrules agreed to when the group was established. If you are considering an S51 project, the following information should be helpful in determining what parts might be missing from a given project and whether they are still available commerically.
The following sheetmetal assemblies are currently available to licensed S51 builders from High Performance Aircraft International. You should contact HPAI for the current prices. These assemblies generally do not include machined and/or welded components.
Fuselege, wings, ailerons, flaps, horizontal stabilizer, vertical stabilizer, elevators, rudder, dorsal fin, belly scoop, belly scoop inlet, chin scoop inlet, outer main gear doors, tailwheel doors, engine mount, cowl, tips (wing, stabilizers, rudder), spinner and canopy frame. HPAI is in the process of making the forming dies for aluminum wing and horizontal stabilizer fairings. They should be available soon.
The canopy is available from Aircraft Plastics.
The radiator is available from Griffin Racing Radiators.
The design for inner gear doors was never released for service by Jim Stewart, hence they are missing from all the kits and currently flying aircraft.
The fiberglass engine inlet air tunnel is not currently available, but is not difficult to make.
The major machined and welded components not furnished by HAPI are listed on the attached spreadsheet. I have not included a number of small parts that can easily be fabricated from flat stock 1/8" or less in thickness with common equipment (hand tools + drill press and bandsaw). Also, I have not included commercially availabe components (such as bearings, rod ends, the hydraulic powerpack, flap and radiator door screwjacks).
Some of the above assemblies are being fabricated in limited quantities by various builders. These include the all the main landing gear components, some of the tailwheel weldments and some of the bearing flanges. Fabrications drawings are available to licensed builders. Drawings for adapting Grumann Cougar landing gear for the S51 are also available.
The kits were sold without prop, engine or the propeller speed reduction gearbox. All except the PSRU can be assembled from commercially available components. The PSRU is not currently available.
---
Return to S51 Homepage

osmith@seas.ucla.edu